I, Simon Mulvany, am being sued for injurious falsehood and defamation by Capilano Honey Limited and its CEO Ben McKee.
The legal proceedings issued against me personally are stressful , unnecessary, overwhelming and confusing.
I make no money from @savethebeesaustralia. The page's followers and I marvel at an insect that through unity manages to keep us alive. If you follow my posts you will realise that I express opinions via @savethbeesAustralia that are in the public interest. The bee community and other environmentally conscious followers from the general community respond in the comments and the result is often an online forum where these issues are debated. The input comes from like minded people who share my concerns about bee welfare. Many are stakeholders in the industry, commercial beekeepers who care for bees, are worried about disease like #foulbrood.
Others are just consumers who want the benefits of #local raw nutritious honey.
Capilano and McKee seek not only to suppress me but also to be awarded damages and costs against me personally. My small income comes from gardening.  I'm also the primary carer of my 6 year old child. I have saved and relocated over 160 colonies of bees.
If Capilano succeed in these legal proceedings it will financially bankrupt me and  jeopardise these endeavours.
I will continue to make ends meet in a life I love: sharing my work with #bees, enjoying time with my son, tending to the veggie patch and spending time with friends.
I am so proud of the honey map we as a bee community have created.  The solution is beautiful: buying local, growing your own food and sharing. I believe our whole system is geared toward corporations and greed.
Bee welfare , free speech , labelling laws and food safety will all be on trial in the #CapilanovMulvany proceedings.
I'm honoured to be given the opportunity to stand up for the bees.
Love Simon Mulvany  #savethebees #beethecure
Please continue to use the honey map .
https://www.facebook.com/permalink.php?story_fbid=1602773576670541&id=1485185251762708. Show your support by liking and sharing this post and page. Read my other posts to become more informed.
Help us by donating.
If you would like to donate to the SaveTheBees court expenses, head over to our Generosity page.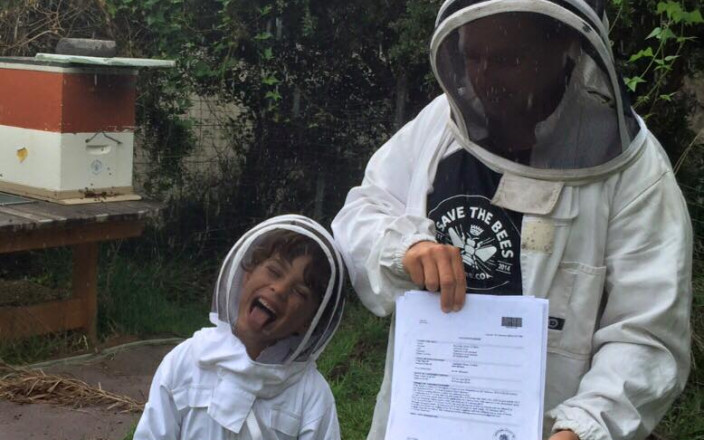 I'm holding a summons to appear at the Supreme Court of NSW next Tuesday 23/2 . I was served with the #summons #affidavit and over 300 pages of #exhibits.
PLEASE HELP
Please send kind donations to:
Beethecure
Bendigo Bank
BSB 633000
Acc 153832084
PayPal : https://www.paypal.me/Beethecure
GoFundMe : https://www.gofundme.com/48jlk4w