Savethebees (Sîmon Mulvany) vs Capilano LTD
PLEASE HELP!
Friday 20 July, I represented myself against big company Capilano Honey Ltd in the Supreme Court of Victoria.  I don't have lawyers so did the best I could alone in the directions hearing and am allowed now to put in an updated defence by 24 August.
Judge Dixon warned me how ruinous litigation can be.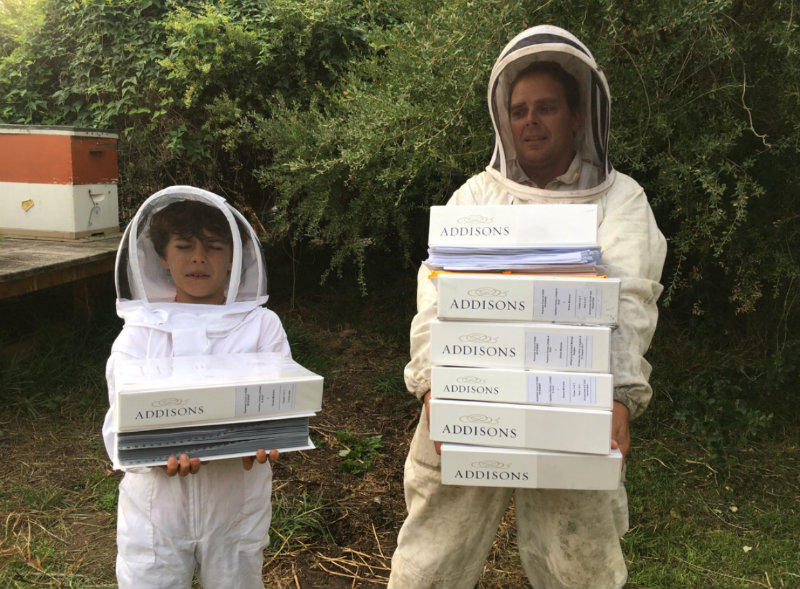 He didn't need to tell me. I don't want to be in Court. I am the "defendant". I did not start this legal case. I simply tried to speak up for beekeepers and honey eaters in Australia.
Capilano Honey is suing me to try and remove what I have said publicly and not allow me to say anything like this again. "Permanent injunction" in legal speak.
But I am not going away. I want to speak and not be stopped from speaking for the bees and the community.
Judge Dixon warned me that without paid lawyers I am "swimming with sharks without a shark cage" (his words!)
He is right. This case has been running for 2 years. I am doing the best I can and finally got permission on 30 May to have the case transferred from NSW to my home State of Victoria.
Capilano Honey is based in Brisbane, Queensland but started this whole case in Sydney NSW. As you can imagine there has been a whole bunch of highly paid Sydney lawyers stacked up against me.
Capilano said they would suffer all the inconvenience if the case was transferred to where I live in Melbourne VIC and I "will not suffer any inconvenience or additional cost by the proceedings remaining in Sydney".
The NSW Judge decided to totally reject that and said:
"The uncontested evidence is that Mr Mulvany is the sole parent of an eight-year old child, the child's mother being deceased. I do not understand how it could seriously be contended that it would not cause "inconvenience" for him to have to travel to Sydney for court."
She also said: "I do not understand why the interests of an unrepresented defendant and a young child should weigh less in the balance than the convenience of Sydney lawyers."
You can read the NSW judgment HERE
So I got the case transferred! It's a big win for me. But there are lots of challenges to keep defending myself. It's all getting more complex and I need a shark cage and some shark repellent. This costs money.
I NEED HELP!
Please support me to fund some lawyers and expert witnesses. $6,000 would go a long way. And more would go further!
Judge Dixon says I will not get a JURY TRIAL if I do not have lawyers. And I want a JURY of common sense people in the community to decide this case.
Please send kind donations to:
Beethecure
Bendigo Bank
BSB 633000
Acc ‪153832084‬
PayPal https://www.paypal.me/Beethecure
Please share
🙏🐝
Petition