Our Story
All of us share this issue:  no bees = no life. I want to empower others to know they can make a difference. Products like "Round Up" weed killer and "Confidor" insecticides have been proven to harm bees. Glyphosate – the active ingredient in Round Up – has been banned in several countries for being carcinogenic.  Bees and humanity face a major challenge as massive corporations are determined to feed the world with GMO (genetically modified) Food mono culture farming.
What we Do
Save the Bees Australia has evolved from saving problem bee infestations and re housing bees into a social enterprise. Bees encompass so many issues organic farming , nutrition , pollution , environment , education, wisdom, permaculture and love.  Save the Bees Australia's aim is to unite like minded people and raise awareness of the importance of bees and the plight that bees face.
How you can Help
Donate to Bee the Cure
Your support would mean a lot to us, If you have any questions please called us  0400 882 146. Donate Now
Sign the Petition
Corporations are confusing consumers by not adding country of origin on their imported honey products. Sign our petition to have imported honey labelled with country of origin.
Report a bee swarm
Do you have a swarm of bees that are bothering you?  Bees are at their most venerable and friendly when they swarm. Every bee in the hive knows the status of the hive's health, production, and coherence. When the hive has ample honey and favourable weather conditions the colony will split to reproduce.  Swarming Involves older and wisest bees leaving their established location to scout out a new location. Swarm Patrol puts you in contact with beekeepers who will house and relocate the colony.
THE LATEST FROM INSTAGRAM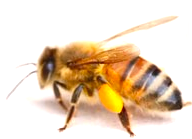 Would you like to donate to Bee the Cure?
Your support would mean a lot to us, If you have any questions please called us  0400 882 146
The Latest from Facebook
7 hours ago
Save the bees Australia founder Simon Mulvany has received an apology from Department of Human Services Victoria chief health officer Dr Brett Sutton for the controversial mosquito spray.

Mr Mulvany said if the spraying blitz had gone ahead on a bigger scale there would have been no local honey on the Peninsula.

He said Dr Sutton conceded the spraying, a bid to eradicate mozzies possibly carrying the harmful Buruli virus, shouldn't have taken place. Four Rye streets were sprayed earlier this year as a test but the wider plan, which was set to take place in October, was cancelled amid fears about the harmful effects of the chemicals.

"There's simply not enough information to say mosquitoes are a vector for the ulcer," Mr Mulvany said.

He said the Buruli ulcer had decreased on the Peninsula.

"If they had gone through with the spraying, they probably would have been able to form some correlation," he said.

"They were planning to spray an astronomical area between Portsea and St Andrews, (but) the harmful effects of these chemicals had not been properly communicated."

Mr Mulvany said the impact on local bee populations, particularly indigenous bees, as well as honey for consumption and medicinal purposes would have been "devastating".

"Every insect would be affected; tadpoles, frogs and even the insects that kill mosquitoes. The issues arising from the spraying could have been bigger than the ulcer."

Mr Mulvany said with the "global bee crisis" it had never been more important for bees to live in urban environments.

Dr Sutton said his team was still working to stop the Buruli ulcer.

"I know the research team went about their activity with the best of intentions — they wanted to protect public health and get to the bottom of how Buruli is being transmitted," he said.

"Going forward, we will make sure liaison happens with the community in the best way possible, with a portal for raising concerns and getting information." Via Journalist Sally Heppleston

Full article below.

www.heraldsun.com.au/leader/south-east/save-the-bees-australia-founder-says-controversial-mosquit...

Or

leader.smedia.com.au/mornington-peninsula/ ... See MoreSee Less
Contact us
For enquiries and more information please contact Simon Mulvany on 0400 882 146 or send us an email via our contact form.
Support Local honey producers and stockists
Australia's whole honey industry is under threat from imported honey. The solution is for Australians to support local beekeepers and buy local. View our Honey Map and support the locals.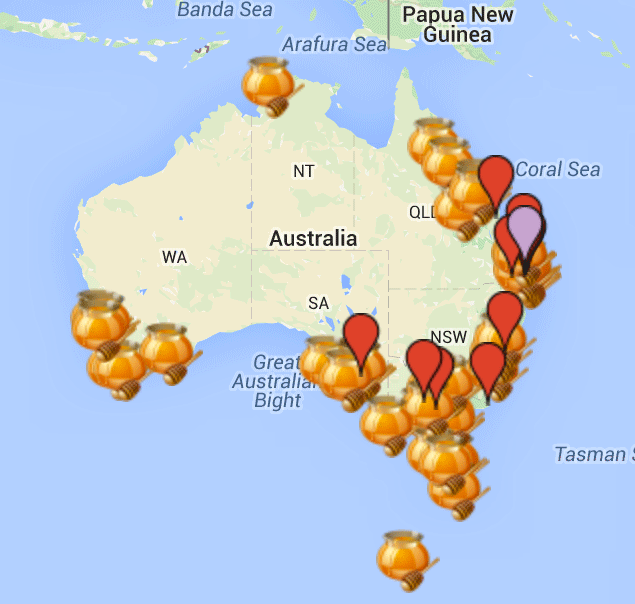 Save
7 hours ago
Save the bees Australia founder Simon Mulvany has received an apology from Department of Human Services Victoria chief health officer Dr Brett Sutton for the controversial mosquito spray.

Mr Mulvany said if the spraying blitz had gone ahead on a bigger scale there would have been no local honey on the Peninsula.

He said Dr Sutton conceded the spraying, a bid to eradicate mozzies possibly carrying the harmful Buruli virus, shouldn't have taken place. Four Rye streets were sprayed earlier this year as a test but the wider plan, which was set to take place in October, was cancelled amid fears about the harmful effects of the chemicals.

"There's simply not enough information to say mosquitoes are a vector for the ulcer," Mr Mulvany said.

He said the Buruli ulcer had decreased on the Peninsula.

"If they had gone through with the spraying, they probably would have been able to form some correlation," he said.

"They were planning to spray an astronomical area between Portsea and St Andrews, (but) the harmful effects of these chemicals had not been properly communicated."

Mr Mulvany said the impact on local bee populations, particularly indigenous bees, as well as honey for consumption and medicinal purposes would have been "devastating".

"Every insect would be affected; tadpoles, frogs and even the insects that kill mosquitoes. The issues arising from the spraying could have been bigger than the ulcer."

Mr Mulvany said with the "global bee crisis" it had never been more important for bees to live in urban environments.

Dr Sutton said his team was still working to stop the Buruli ulcer.

"I know the research team went about their activity with the best of intentions — they wanted to protect public health and get to the bottom of how Buruli is being transmitted," he said.

"Going forward, we will make sure liaison happens with the community in the best way possible, with a portal for raising concerns and getting information." Via Journalist Sally Heppleston

Full article below.

www.heraldsun.com.au/leader/south-east/save-the-bees-australia-founder-says-controversial-mosquit...

Or

leader.smedia.com.au/mornington-peninsula/ ... See MoreSee Less